Lead Times 2 - 3 weeks • Free Worldwide Shipping on Orders Over £250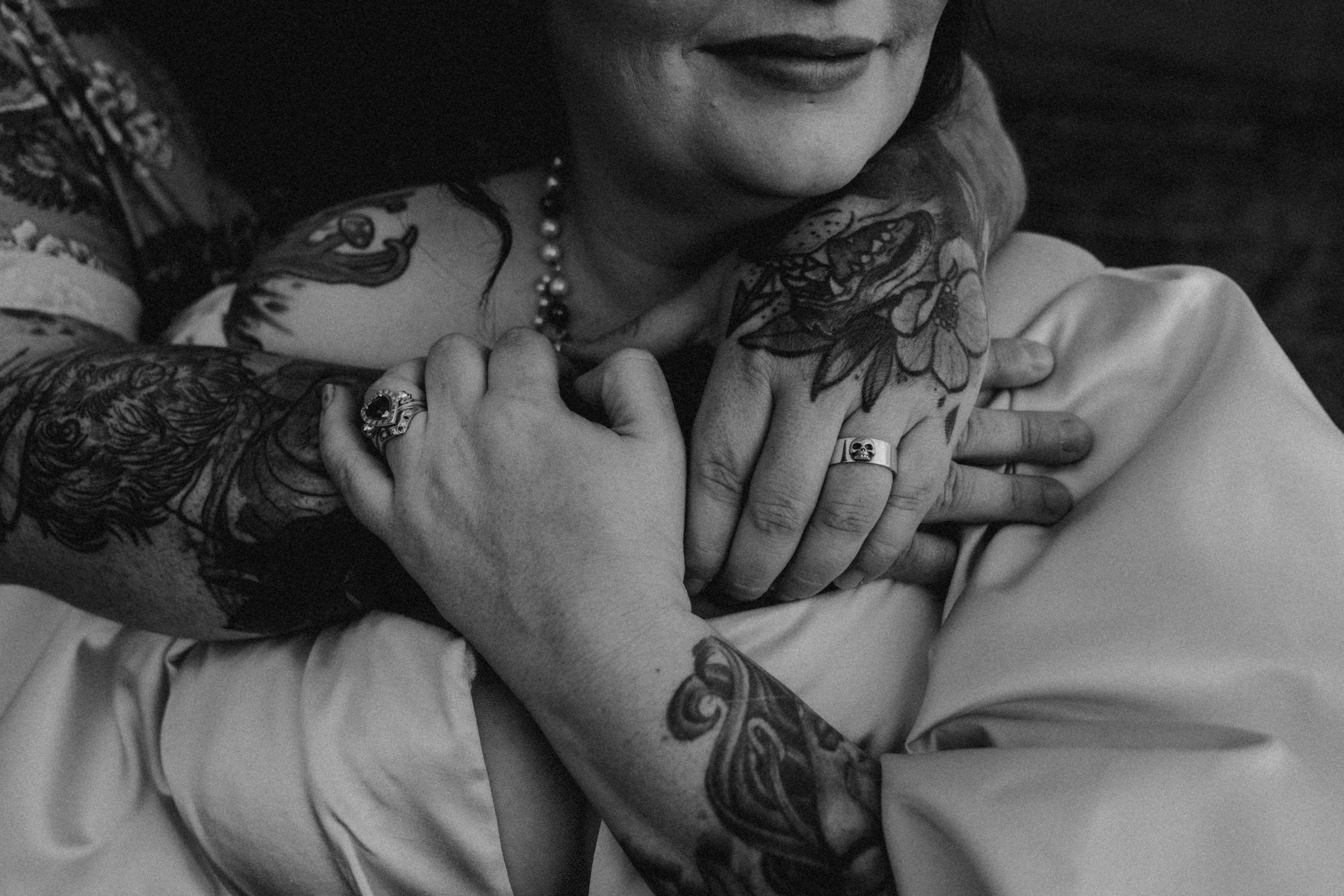 Our gothic engagement rings, adorned with skulls and carefully selected jewels, are hand-crafted to symbolise your everlasting union. We use traditional techniques to create precious rings in silver or gold that are designed to last a lifetime.
Ask for your partner's hand in marriage with an engagement ring that celebrates their alternative style and acknowledges their love of the macabre, the dark and the curious.
We craft each piece using traditional techniques, though our designs exceed the traditional remits of wedding jewellery. We connect to our alternative roots, making delicate skull rings for rock 'n' roll brides, selecting smokey gemstones for alternative couples and offering statement jewellery that represents your culture. Our range of Men's and Women's wedding rings complement them perfectly.
If you'd prefer a blood red stone, an ethically-sourced precious black diamond or to have your engagement ring made in gold or any other metal, we can bring your personalised vision to life thanks to our tight-knit community of suppliers. Just get in touch via the contact us page and speak directly to the maker.