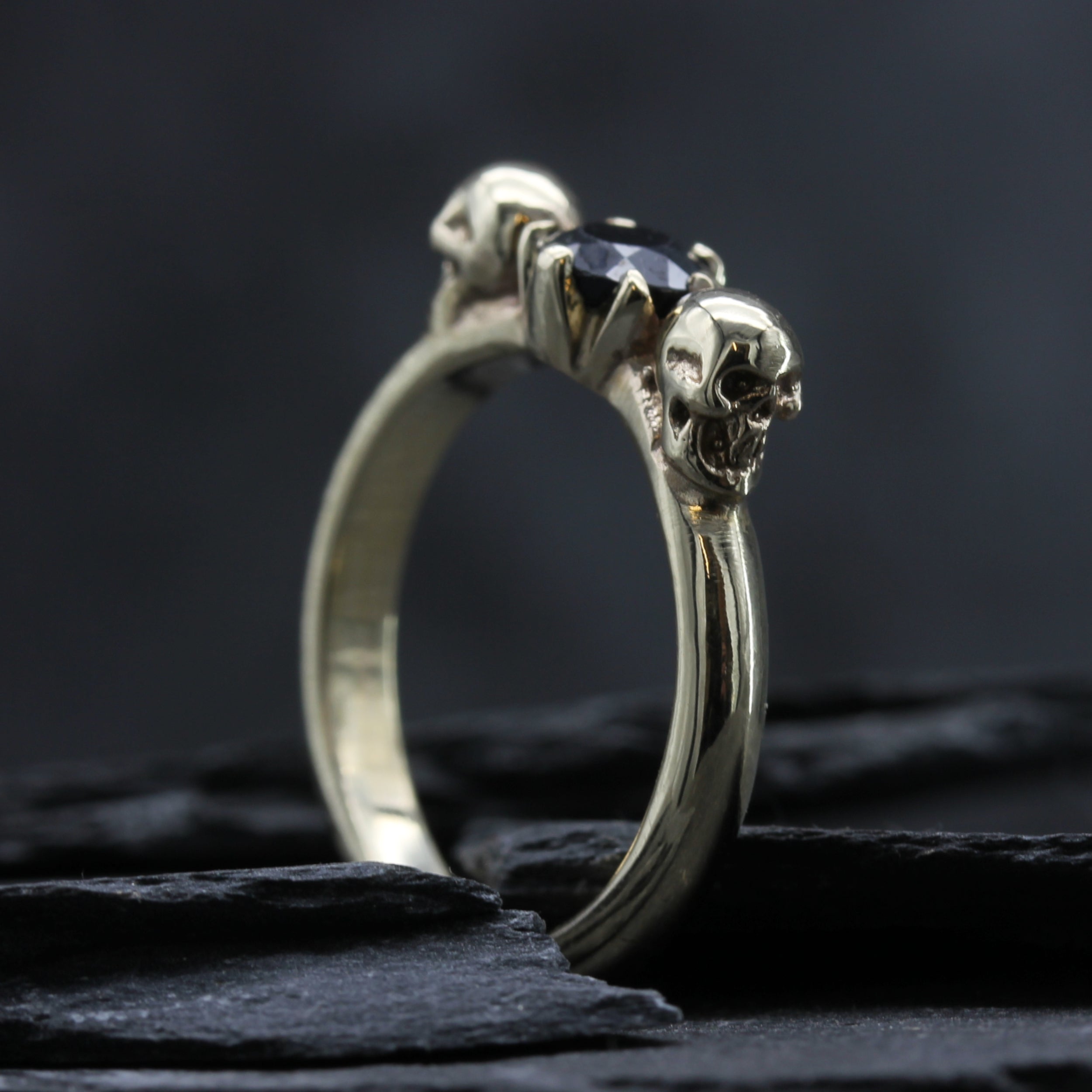 Whether you like the look of gold, react to silver so need to upgrade your collection or are getting ready to say "Til Death Do Us Part". We have broken down the jargon to explain the difference between yellow or white gold, 9ct and 18ct so you have all the facts to help you decide.
Should I get a 9ct or 18ct? - What's the difference apart from price?
The difference between 9ct and 18ct is the pure gold metal content, 9ct gold contains 37.5% pure gold and 18ct gold contains 75% pure gold. The rest of the alloy various depending on whether it is yellow, rose or white gold (we'll get on to this yellow's and white's next).
The facts;
⸸ 9ct gold is tough enough to survive everyday wear "Til Death" - but 18ct gold will last for generations.
⸸ Whilst 9ct gold is technically 'harder' than 18ct gold, 9ct gold is more brittle, which means it's less resistant to knocks and scratches.
⸸ When compared over a longer period of time, 18ct gold has got what it takes to hold its own.
⸸ 
If you have reactive skin then you will need 18ct gold as it has a higher pure gold content.
⸸ Another thing to take into account is the investment as gold holds value.
What is the difference between White Gold and Yellow Gold?
As 9ct and 18ct gold's are alloys of gold (read above for purities), the difference between white and yellow (apart from colour) is the other metal used to make them. White gold has more nickel and zinc, while yellow gold contains more copper.
Guarantee of quality
In line with the 1973 The Hallmarking Act, all of our gold rings are hallmarked, inside the band of your ring, you will find three stamped marks.
⸸ Our makers mark
⸸ The Birmingham Assay Office Anchor
⸸ Metal standard; 
⸸ 9ct gold - 375
⸸ 18ct gold - 750 mark
Hallmarks serve as a form of consumer protection by ensuring that the precious metal items are genuine and meet certain standards.
More information can be found on the assay office website.